Some forms of animal anthropomorphism make a bit of associative sense - owls wear glasses, roosters are vain, turtles are patient. Frogs playing banjos, as we have discussed, are harder to work out.

But I was just thinking about whales and realised there's an inexplicable subgenre of bad art involving whales in space. It goes along with the banjo-playing frog in terms of weirdness. Perhaps I will start a regular Marine or Amphibian Tropes That Confuse Me series. Probably not.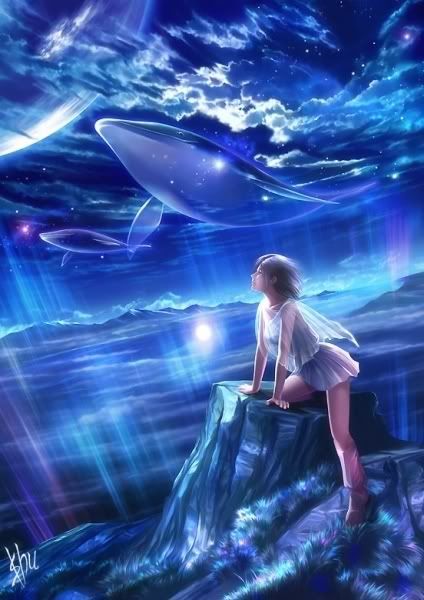 I guess Space Whales can be explained according to the law of cool, as this site suggests. Space is cool, whales are cool, Space Whales are exponentially more cool than either. It's the same logic behind dinosaurs with lasers or robots who breakdance.

That's all. Back to work.